Dr. Gerald Pierone
Chief Medical Officer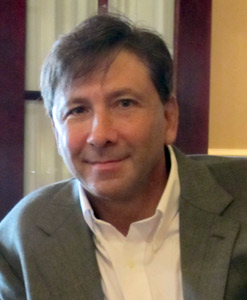 Gerald Pierone Jr., M.D., is the founder and executive director of the
AIDS Research and Treatment Center of the Treasure Coast (ARTCTC)
with locations in both Fort Pierce and Vero Beach, Fla. The nonprofit medical clinic provides health care for more than 900 people living with HIV and AIDS on the Treasure Coast and in surrounding counties. He also maintains a private practice in Vero Beach, Fla. Dr. Pierone is actively involved in clinical research efforts, though he holds a special interest in body shape changes and metabolic complications of HIV treatment. Dr. Pierone is actively involved in the management of facial lipoatrophy and has performed over 7,000 facial filler treatments. Patients interested in Dr. Pierone's lipoatrophy treatments can find out more at the following link:
www.lipoatrophyhiv.com
. Dr. Pierone received his medical degree from the University of Florida in 1983, completed his internal medicine residency training at the University of Medicine and Dentistry in New Jersey, and trained in infectious diseases at the Mount Sinai School of Medicine in New York. He is board certified in Internal Medicine and Infectious Diseases and is a member of the Infectious Diseases Society of America.